With hundreds of reports to choose from it is important to find the right one to suit your requirements.
What information are you trying to find?
Before generating a Report it is important to reflect on the purpose of the report as you can achieve many different outcomes.
Need Help? Wisenet Reports (including NZ) 
Search for a Report
There are several ways in which you can search within Reports to find the most suited.
Click on Reports on the Top Navigation Bar
The Report options will now be open
Double check the Report fields
If you are still not sure if this report contains the correct information you require, you can check this in by clicking on the Fields + icon
After you have selected your Report, you will see the Category Name and Details displayed
There is also an option to expand and see a list of all the Fields for that selected Report , Click on the + icon to expand
This will list all of the fields or data that will be extracted. If it doesn't contain a specific field you need, then you will have to search for a different Report
Add Filters
To check all the information is present before adding Filters in Step 2: How would you like to generate the report?, select either Download raw data as Excel or Download raw data as XML

You can search for Fields within Filters

You can subscribe to the report by selecting YES. Subscribing to a Report allows you to automatically generate a report specific to your requirements with the time frames you set. Learn More? How to Subscribe to a Report
A further check and point to consider is how you will need the report exported.  Learn More? How to Generate a Report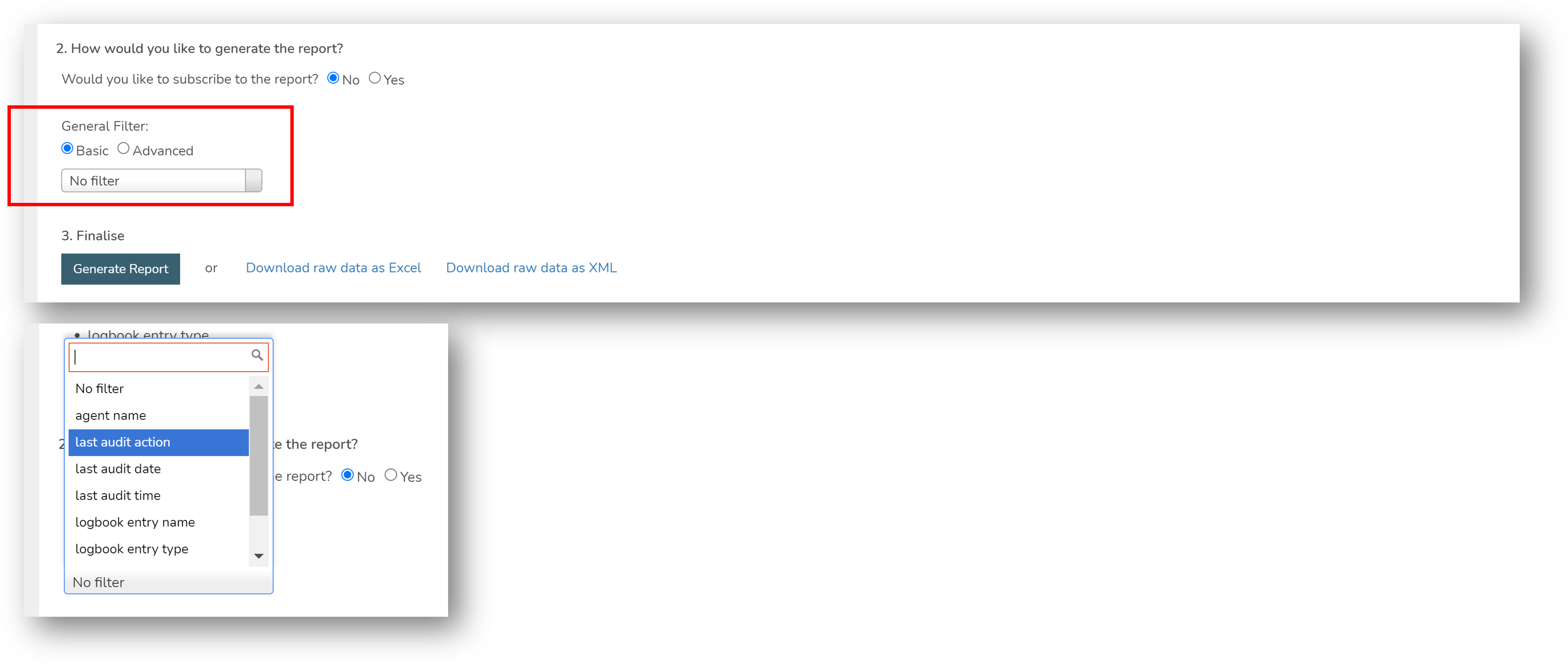 Finalise
A further check and point to consider is how you will need the report exported.  Learn More? How to Generate a Report