The Wisenet team has been working in developing more new features for 2020 which also include process enhancements, compliance updates and bug fixes.
We have exterminated several bugs in this release. If you have logged one, we will contact you personally.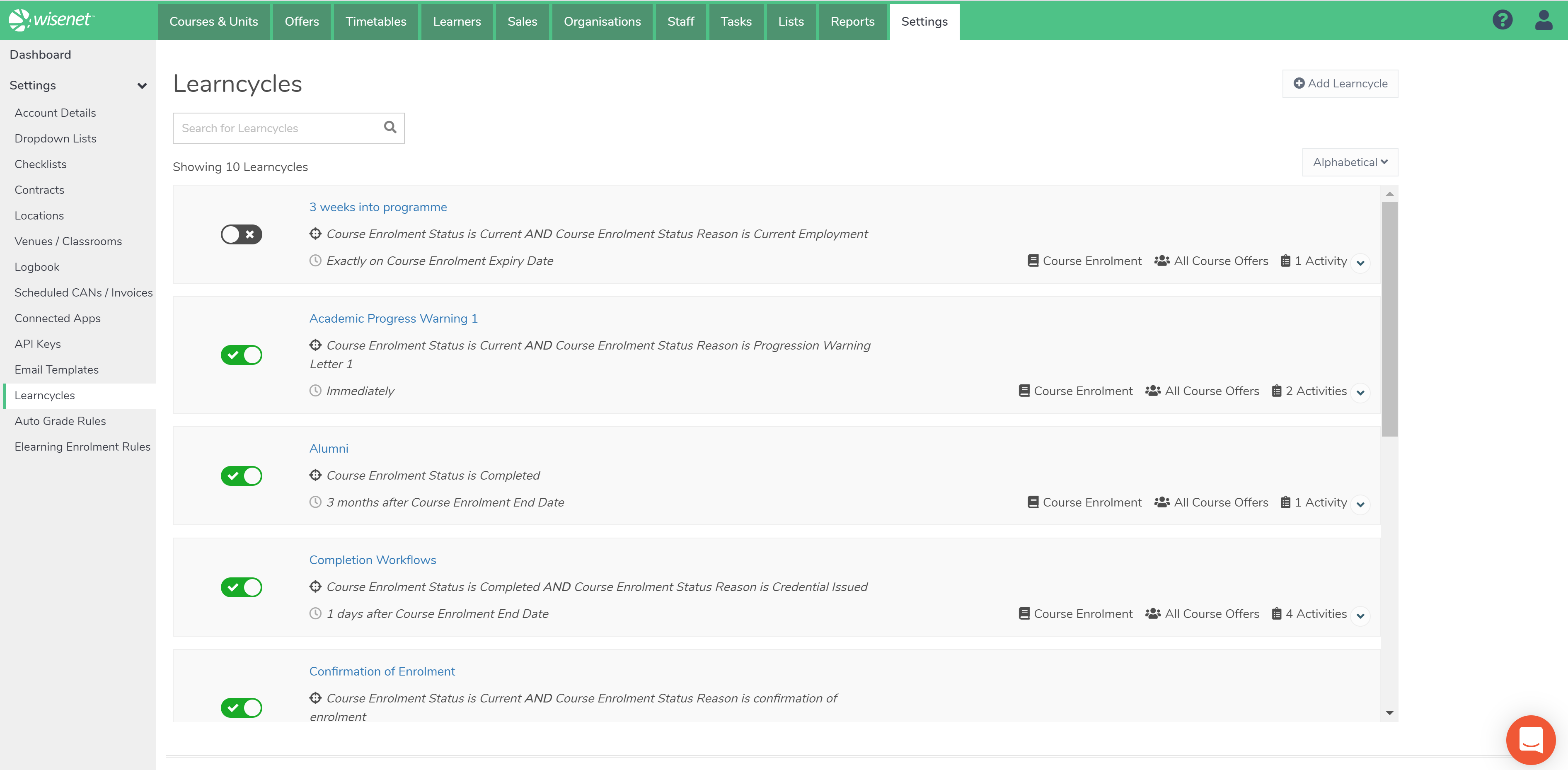 Many improvements made to the look and feel of New Learncycles making it easier to set up your workflow automation
Send SMS is now available to automate as a Learncycle Activity
The VSL and HE Scheduled CAN / Invoice system now uses Learncycles. Improved design and delivery tracking.
Old Learncycles have officially been Retired
NEW

Learner Details Updated Task

A Task is created when a Learner updates their details in Learner App. This allows team to review change. This feature can be turned ON or OFF in Portal Settings.
Email and SMS Enhancements
NEW Emails can now be sent in Bulk to Learners across any Course Offer. Bulk email all active Learners.
NEW Undelivered notifications now displayed on home Dashboard
Enhancements to improve Email and SMS delivery
Other Product updates and Process enhancement
Bulk Update from Unit Offer
This feature allows users to select 1 or more Unit Offers and bulk update fields for Unit Offers, linked Unit Enrolments or both.
The new design is easier to use and is more precise to reduce human error.